New and Noteworthy
Our students are making headlines, and we want to share all the great news with you. We will keep this page updated with important announcements, news stories, and student shout outs. Please check in often and help us celebrate our students' many achievements.
Partnership with Kooth
Smethport Area Junior–Senior High School is pleased to announce our partnership with Kooth, a leading digital mental health platform to provide accessible counseling, free of charge, for students in 7th through 12th grades.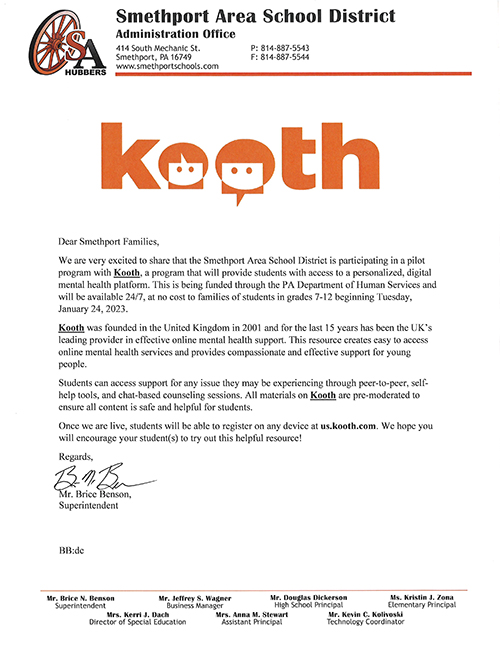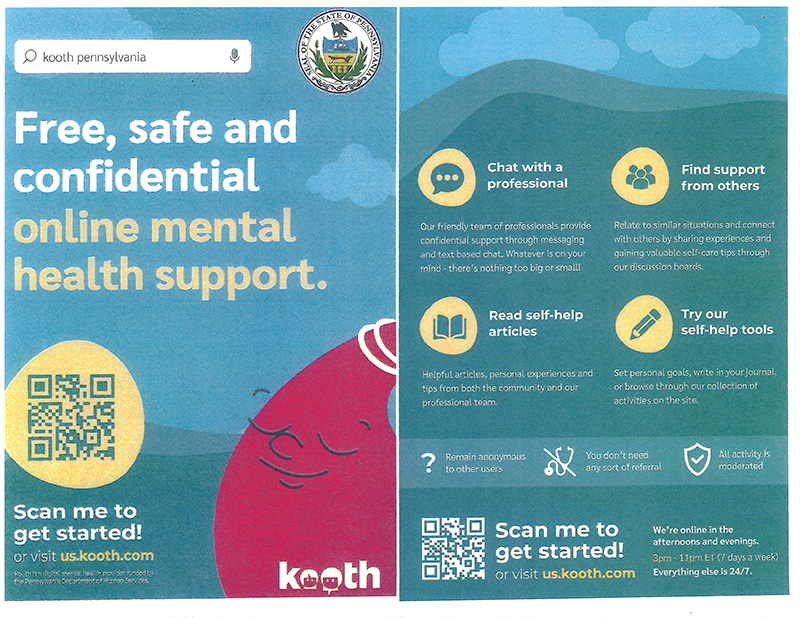 The following is a list of collapsible links. After selecting the link, additional content will expand. Arrow down to read the additional content.